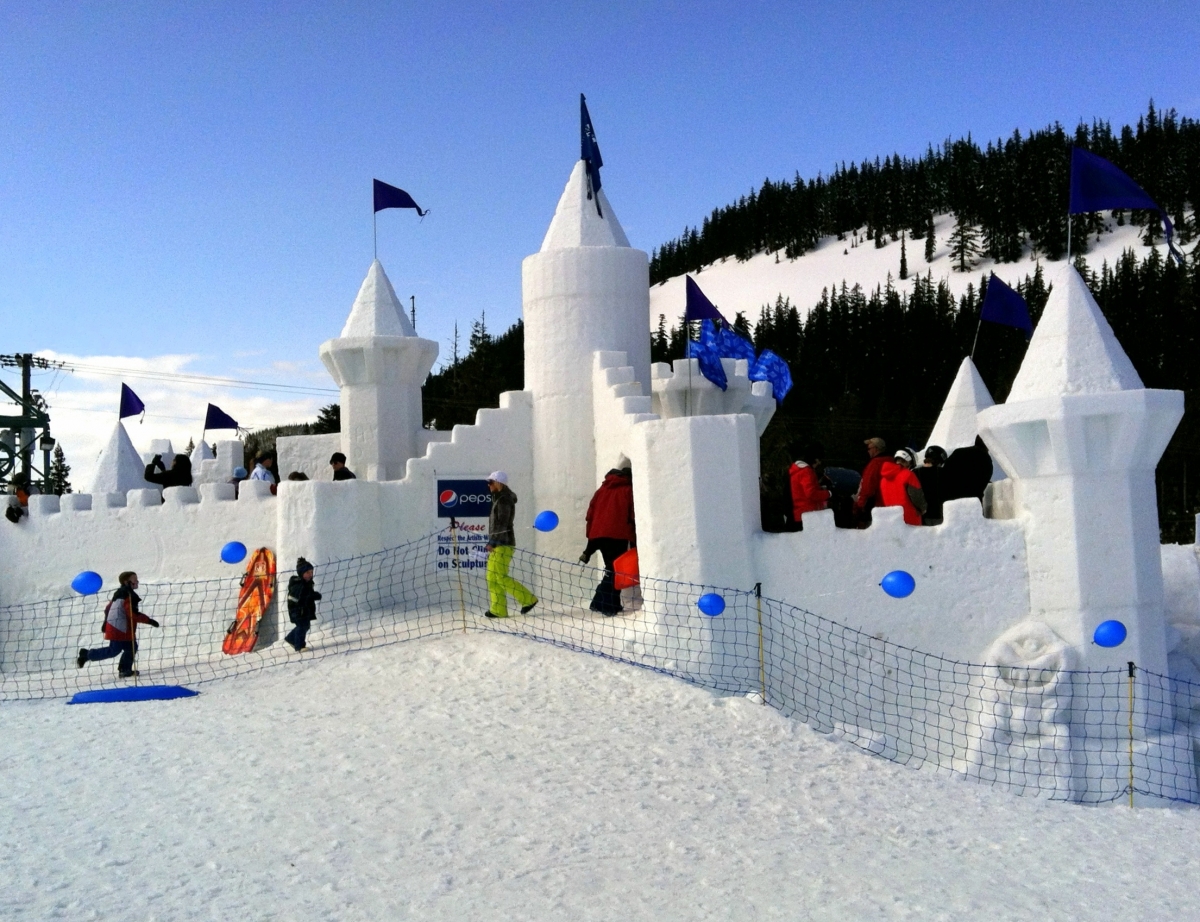 White Pass Winter Carnival
March 4
White Pass Ski Area
Our amazing volunteer crew constructs a massive snow castle. The castle is open to the public from 10 am until 5 pm Saturday and 10 am until 4 pm Sunday.
The castle opens for tubing at 10 am both Saturday and Sunday.  The Kids' Obstacle Course Race will take place at 11 am on Saturday and Sunday as well.
Night ski tickets are available Saturday beginning at 2 pm.  Night skiing continues until 8 pm and is included with your day ticket or season pass.
Watch for the Torchlight Parade and the Fireworks beginning at 7 pm Saturday evening!
Music – Merritt and Kevin spinning tunes for a family-friendly dance party!